---
CARE AND PROTECTION OF VINYL WRAP | GRAPHICS | LETTERING | DECALS
So you have just taken your newly vinyl wrapped vehicle home, now the question is how long is it going to last you? The shop you picked it up from, most likely Comp-Cal, told you your vinyl wrap or graphics should last you between 3 to 7 years depending on how you take care of it. Now most likely you were told how to take care of, but in the case you weren't told or don't know where to look, we're going to give you a head start.
We've been at the vinyl wrap and graphics game for quite some time now, in the case of care and protection there have been products on the market and some have come a long way. Now, we've used all different types but currently SLICK PRODUCTS we believe is the best choice. Comp-Cal, Inc. became an authorized retailer for SLICK PRODUCTS to provide these products to our customers.
We've been using SLICK PRODUCTS for a short time now, and by far the amount of cleaning and protection products they have is worth the investment to keep your wrap and the vehicle looking it's best.
---
| | |
| --- | --- |
| | Slick Products Wash & Wax is a non-corrosive cleaning solution specially formulated to safely clean surfaces while leaving a shiny, protective wax finish. Fast-acting surfactants quickly penetrate to release surface tension for easy removal of dirt and grime. Safely applies to painted surfaces, plastics, glass, fiberglass, gel coat, and more. Designed for use on automotive or watercraft vehicles. Super concentrated liquid must be diluted with water prior to use. |
---
| | |
| --- | --- |
| GLOSS, SATIN, AND MATTE WRAPPED VEHICLES | |
| | Slick Products Wash & Wax is a non-corrosive cleaning solution specially formulated to safely clean surfaces while leaving a shiny, protective wax finish. Fast-acting surfactants quickly penetrate to release surface tension for easy removal of dirt and grime. Safely applies to painted surfaces, plastics, glass, fiberglass, gel coat, and more. Designed for use on automotive or watercraft vehicles. Super concentrated liquid must be diluted with water prior to use. |
| | Slick Products Instant Detailer is a carnauba wax detail spray specially formulated to quickly shine and protect surfaces. Safely applies to painted surfaces, gel coat, plastic, glass, and more—bringing out a high-gloss luster in seconds. |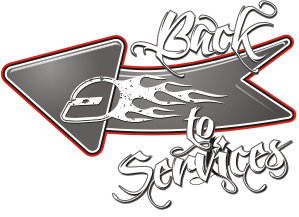 ____________________________________________________________________________________________________________
©2023 Comp-Cal, Inc. -
7804-D Commerce Dr. - Denver, NC 28037 - 704-489-6875 -
email us